Styling and Image Consultant Services
Imagine a wardrobe full of clothes that reflect who you are and make you feel amazing!
I offer a range of services and packages to take you to that destination!
Check them out below and please reach out if you have any questions or would like me to tailor a package for you.
Your Style Journey Program

Your Personality Style is the combination of many things:
What you love to wear
The colours which make you shine
The roles you play
The activities you are involved in
Knowing what works and what does not
What you are attracted to
How you wish to be seen by others
Join me today and let me support YOU on Your Style Journey and together we will create Your Style Formula.
Cost: $195
60 – 90 minutes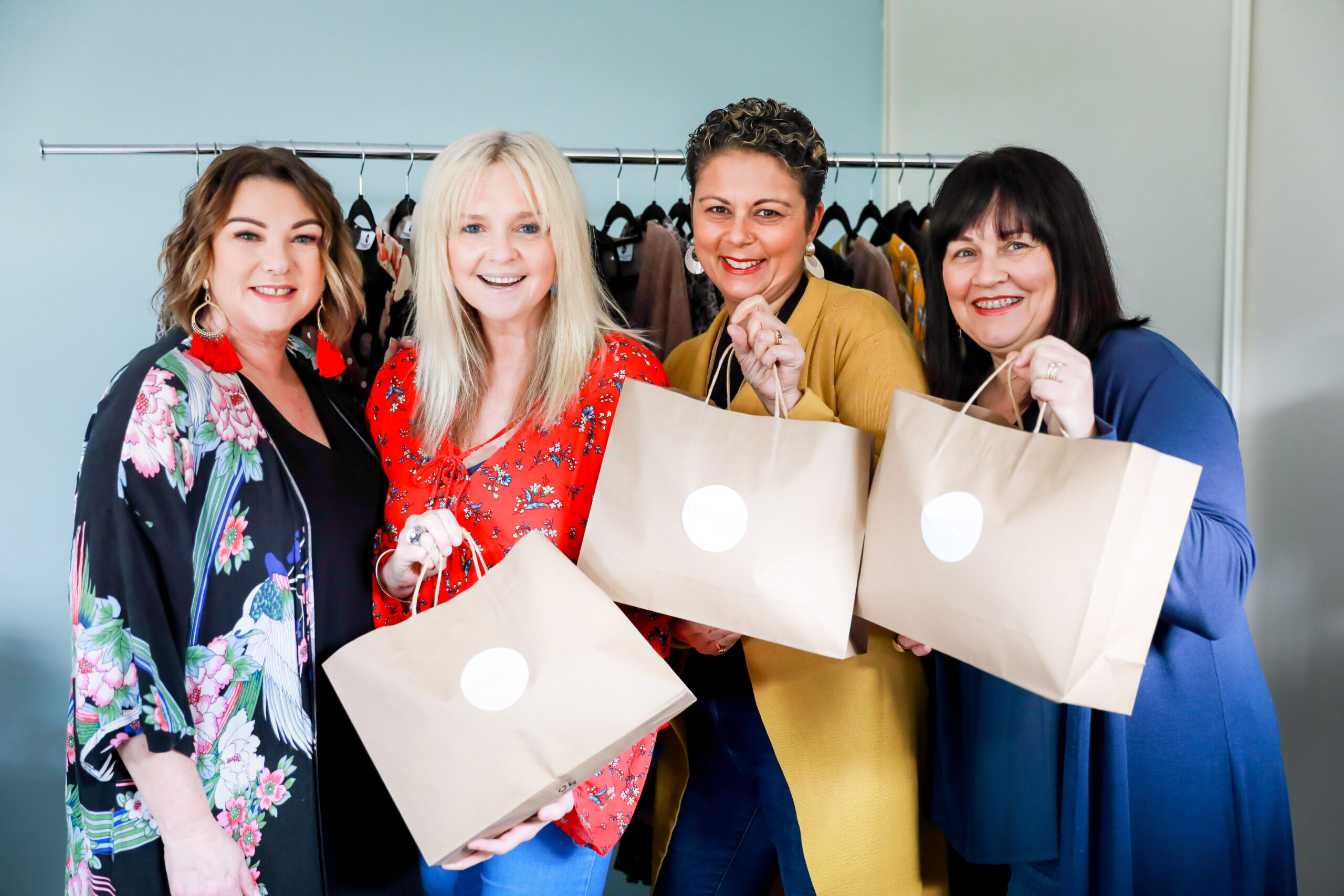 Colour is one of the first things people notice about you!!
Colour can enhance or detract! Find the colours that make YOU look younger, healthier and vibrant.
The colours that make you look wonderful change as we change, Hair colour changed? Summer tan?
As we live life we change, and our clothes and image should change as well.
Find the colours that make YOU shine and present your bold beautiful self.
Having your very own colour consultation is like having a mini makeover!
What is involved:
You will receive a high-quality laminated swatch with 60 of the best colours for your complexion. You will also learn about your personal contrast level and we will highlight the perfect colours to enhance your hair, skin and eyes. We will also recommend the right colours for your make-up and determine your face shape to help you select flattering hairstyles and eyewear.
Your investment, for an individual colour analysis is $330.00.
A group booking (2-6) will cost $280pp
* Virtual consultations coming soon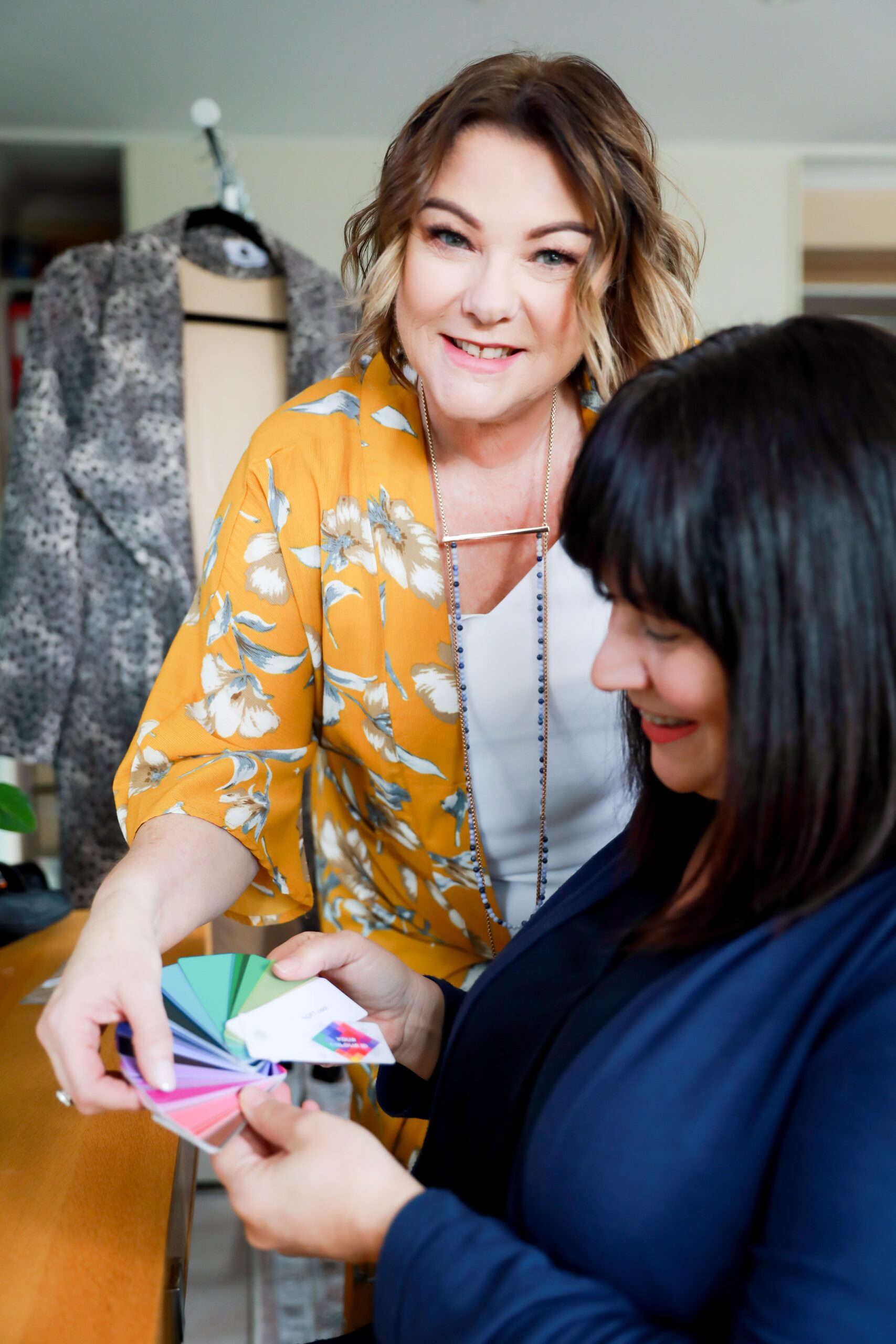 I remember when my wardrobe used to be a place of frustration rather than a place of inspiration. When I discovered my style personality, knew my best colours and body shape, the clothes in wardrobe became like my best friends. I feel a sense of connection with my clothes that daily expresses my mood, message, and emotions. 
I'd like you to feel this too!
Getting dressed each day should be a pleasant and fun experience but often it can be the most frustrating chore we deal with daily. A recent survey by the U.K. Telegraph found that most women spend at least twenty minutes a day working out what to wear. This means that over their lives they spend close to a whole year standing in front of their wardrobe deciding what to wear!
Let's free up that time to do something else that fills you up!
Your Wardrobe Workout: $300 for two hours.
If you have a lot of clothes, then you may need to book extra time.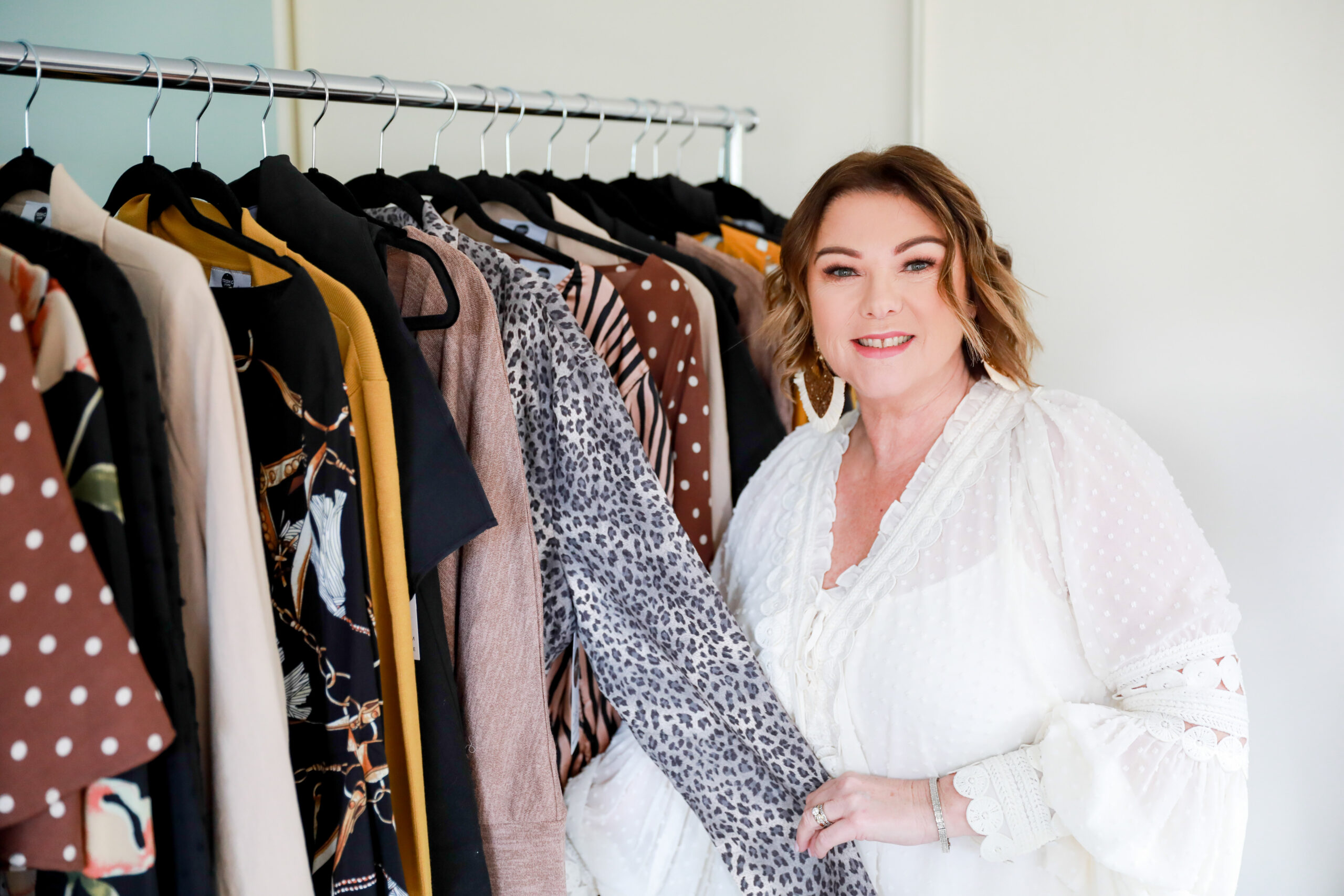 Girl,
You already have
what it
takes

I will help you shop with purpose and discernment. You will learn some basic shopping skills; to give you the confidence and power to transform your most important asset – you!
Armed with my top ten wardrobe essentials, I will plan a shopping experience designed to enhance your body shape, your complexion, your personality, lifestyle, and budget.
A pair of fresh eyes may be all you need to help you get out of your style rut. In most cases, my clients walk past garments they assume are not suitable but are later WOWED by how great they look when they step out of the change room with a look that is exactly right for them.
The most valuable thing you will gain in a personal shopping session is rediscovering your confidence. Everyone loves to look stylish, and to look and feel confident!
Two-hour shopping session: $300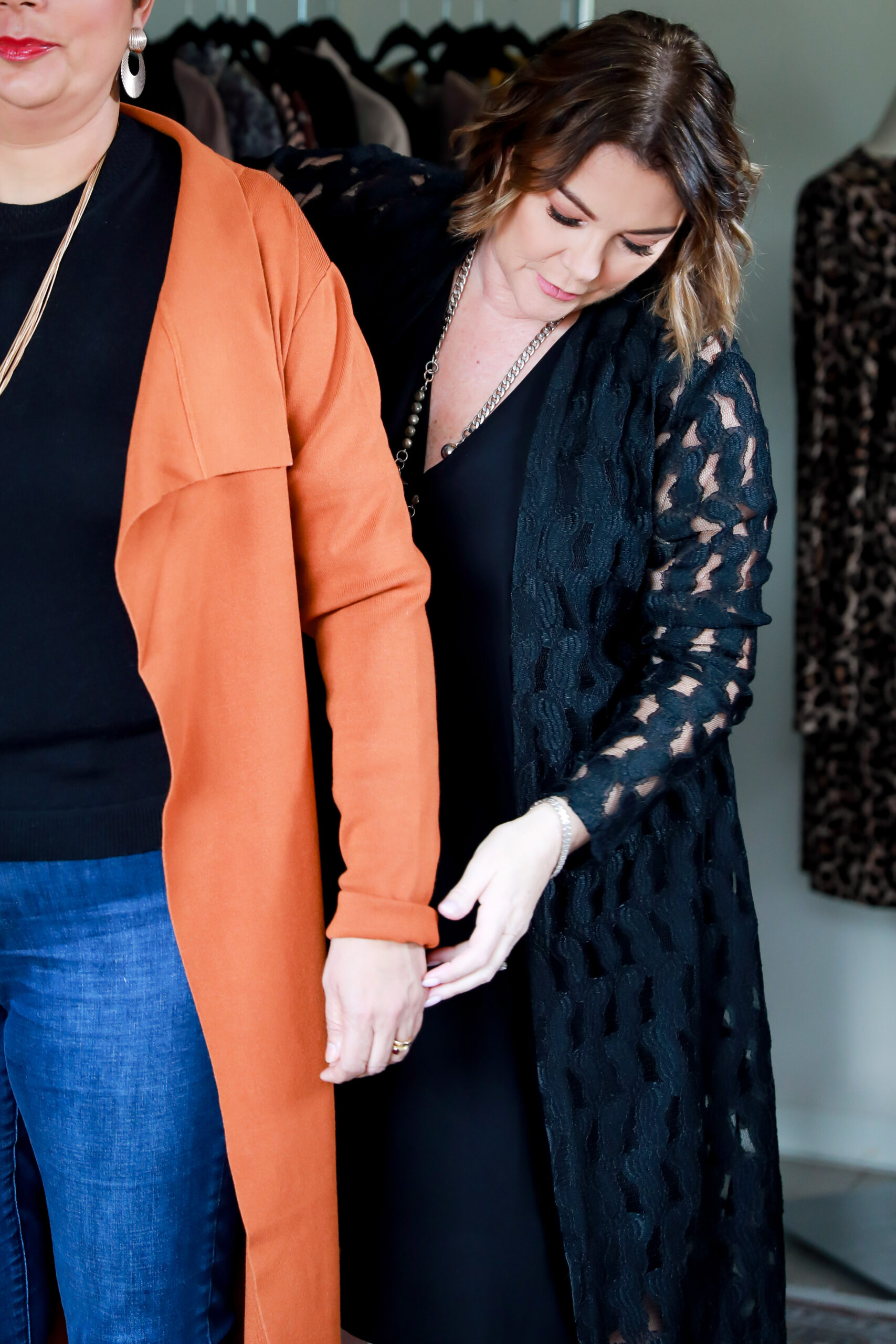 This style makeover package starts your style journey with Your Personal Style Formula (YPSF).
It's a journey of self-discovery, finding out who you are and how you wish to be perceived. By creating your personal style formula you will always wear what you love and love what you wear.
YPSF is followed by a comprehensive colour analysis, determining your season and flow category. You will also receive a high-quality laminated swatch with 60 of your best colours, plus tuition on how to wear your best colours and makeup advice.
After discovering your personal style formula and colour consultation we then commence your wardrobe workout and assess whether your clothes fit, flatter and love you and align with YPSF and compliment your complexion. After your wardrobe workout we determine the garments you need, to design a great working wardrobe capsule in order to create the best image for your budget and lifestyle. We select a date for your personal stylist shopping session and make your wish list and begin to shop!
Hair and makeup advice is included. Hair appointments and makeup lessons can be arranged, (not included in package price).
YPSF: 90 mins
Colour Consultation: 60-90 mins
Wardrobe Workout: 2 hours
Personal Shopping Session: 2 hours
You can choose to split this package into two or four sessions.
Full Style Makeover: $1150